Tenzing consults with Continuum to create PSSG
UK lower mid-market investor, Tenzing, announced its growth investment in Cintra, Trace Payroll Services and UnaTerra, together the Payroll Software & Services Group (PSSG).
With almost 80 years' experience in the space, the Group provides software and outsourcing solutions for HR and Payroll in the UK and international markets.
PSSG's mission-critical services allow businesses to get the best from their people. Over 1,000 global clients rely on PSSG's solutions to make sure their employees get paid on time. Its technology powers over £2.5 billion salary payments a year and clients include global brands, Hiscox, Gant and HermanMiller.
The UK and international payroll markets are growing at respective rates of c.4% and c.15% annually. Tenzing and its Entrepreneurs Panel will support PSSG in maximising its growth potential through product development, internationalisation, continued investment in sales and developing an acquisitions strategy.
As part of the consolidation of the three businesses, Eric Dunmore has been appointed as Executive Chairperson at Group-level. Eric is an experienced PE-backed CEO who has 15 years of exposure to the payroll sector and 17 years' experience in professional services. The incumbent management teams will continue to run the divisional businesses day-to-day.
Steve Wycherley, Director of Continuum consulted with Guy Gillon, Founder and Co-Managing Partner of Tenzing and Eric Dunmore, Executive Chairperson at PSSG.
Posted by Laura Hammond on 23 September 2020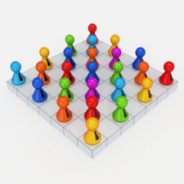 Building a high performing executive team is crucial to business success and the creation of value. Most Boards will experience the need to bring in external executive talent at some point during an investment term, but unfortunately recruiting executives is fraught with risk, with research demonstrating that 50% of executive hires fail. As experts in Due Diligence, we have prepared a series of insights to show you how operating a robust recruitment process can significantly reduce the risk. Initially, there are three big questions to...
read more